CFMTA holds a Call for Compositions each year to celebrate Canada Music Week®. The Call is open to Canadian composers and invites submissions of new, unpublished piano solos and vocal works.  Selected compositions are available to be downloaded for all to enjoy at www.cfmta.org.
The following works were selected for the 2019 Call for Compositions. Congratulations and thank you to the composers for sharing their works with us.
One Piano – Four Hands : Grades 3-4
In My Hometown by Zoe Henderson (ON)
One Piano – Four Hands : Grade 6-7
Snow Blanket by Jilian Meyer (AB)
Two Pianos – Four Hands : Grades 3-4
The Starry Night / La nuit étoilée by Valérie Carreau (QC)

Piano 1 & 2
Piano 1
Piano 2
Two Pianos – Four Hands : Grades 6-7 (Tied)
Cascade Mountain Celebration  by Anita Parry (BC)
Day at Skaha Lake Beach by Ernst Schneider (BC)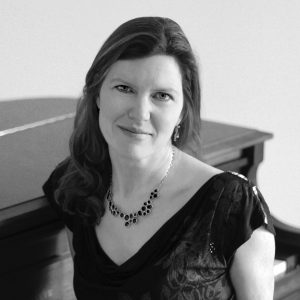 Pianiste, compositrice et pédagogue originaire de Montréal, Valérie Carreau est diplômée de l'École de musique Vincent-d'Indy et de l'Université du Québec à Montréal. Depuis 1992, elle enseigne le piano en studio privé ainsi que dans divers établissements. Sa créativité et la passion qu'elle transmet à ses élèves en font une pédagogue très appréciée. Désirant offrir aux pianistes de tous niveaux des œuvres canadiennes mélodieuses, Valérie Carreau est l'auteure de plusieurs pièces pour piano, dont les recueils Petites fleurs, Le vent se lève, ainsi que le recueil de chansons pour les tout-petits intitulés Les puces musicales. Ses œuvres font parties des programmes de l'École de musique Vincent-d'Indy et de l'École préparatoire de musique de l'Université du Québec à Montréal (UQAM) et sont régulièrement jouées dans des festivals.
Depuis 2013, Valérie Carreau fait partie des jurys de concours et examens de piano de l'École de musique Vincent-d'Indy, de l'École préparatoire de musique de l'UQAM et de l'Académie de musique du Québec. Elle donne aussi des conférences, des classes de maître et poursuit une maîtrise en enseignement des arts. On peut entendre son disque compact Le vent se lève sur les ondes de Radio-Classique, 99,5 FM, Montréal.
La nuit étoilée est la deuxième œuvre de Valérie Carreau primée par la FCAPM. Sa pièce Envolée avait été publiée par la FCAPM pour célébrer les 150 ans de la Confédération canadienne en 2017. Valérie Carreau souhaite que ses œuvres inspirent les jeunes pianistes et leur permettent de développer le plaisir de jouer du piano.
Montreal pianist, composer and pedagogue, Valérie Carreau is a graduate of École de musique Vincent-d'Indy and Université du Québec à Montréal (UQAM). She has been teaching piano in many institutions as well as privately since 1992. The creativity and passion that she transmits to her students are what distinguish her as an inspiring and appreciated teacher.
To offer melodious Canadian works to pianists of all levels, Valérie Carreau composed  various piano pieces, including the piano books Le vent se Lève, Petites fleurs, as well as Les puces musicales, a collection of songs for young children. These works are now part of the program of École de musique Vincent-d'Indy and École préparatoire de musique de l'UQAM, and are regularly played in various music festivals.
In addition to her activities as a piano teacher and composer, Valérie Carreau is a jury member for piano competitions and exams at École de musique Vincent-d'Indy, École préparatoire de musique de l'UQAM and Académie de musique du Québec. She also gives lectures, master classes and is pursuing a Master's Degree in Arts Education. Her piano CD Le vent se lève is broadcast on Radio-Classique, 99.5 FM, Montreal.
The Starry Night is her second piece awarded by the CFMTA. Her piano piece Envolée was published by CFMTA to celebrate the 150th anniversary of the Canadian Confederation in 2017. Valérie Carreau wants her works to inspire young pianists and encourage them to develop their pleasure in playing the piano.
Zoe Henderson is a full-time piano teacher in Toronto, Ontario. Originally from Nanimo, B.C., she graduated from the University of Alberta and has her Grade 10 Piano and Intermediate Pedagogy Certificate from the RCM.
In addition to classical-training in piano, viola and voice, Zoe has explored the fields of pop and jazz and performed professionally as a singer-songwriter. Her debut CD, "A Someday Thing" (2013) is available on ITunes.
She has also written for the musical theatre (book, lyrics, music) and her one-act play for children, The Stone Princess, was produced by Solar Stage Children's Theatre in Toronto in 2006 and 2015.
She started composing pedagogical pieces for piano one year ago. Her focus these days is contemporary music; exploring different sounds, textures, instrumental combinations. Interests include pedagogical pieces, chamber music, choral music and songs. For the past year, she has been studying composition with Christine Donkin.
"In My Hometown" has gone through several incarnations. The melody is from one of Zoe's own unpublished songs (where it had a different title — and lyrics!). She then turned it into an early-intermediate piano solo, and, finally, the piano duet that you see here.
Jillian Meyer is a pianist, composer, teacher, and workshop facilitator in Edmonton AB.  She recently completed her Masters of Music in Leadership from the Guildhall School of Music and Drama in London, UK.  She also holds a BMus in Piano Performance and Composition from the University of Victoria (2012).  Jillian has been teaching for over 10 years, and has experience with the Yamaha Music Education System, Royal Conservatory of Music and ABRSM examination system.   As a performer Jillian has given solo piano recitals, performed as a pianist, vocalist, and percussionist in various ensembles, and has performed in festivals and concerts throughout Canada and the UK.  Jillian's compositions have also been performed in Canada and the UK.  She started composing as a young girl, and has written numerous pieces for solo piano and other ensembles.  She is currently working on creating audio recordings of all of her piano pieces.  As a private and group lesson teacher Jillian enjoys sharing her passion and knowledge with her students. Jillian also works as a clinician for Yamaha Canada, training new and experienced teachers.  Jillian is passionate about music-making with people of all ages and levels.  She has worked in schools, hospitals, and other community settings and believes that creativity exists in everyone!
Anita (A.D.) Perry has always been fascinated by sounds. A versatile composer, she has written works for orchestra, concert band, saxophone quartet, brass quartet, string orchestra, string quartet, piano, voice and choir, as well as seven children's musicals and five children's ballets.  Her awards include a B.C. Arts Recommender Grant in 1995, Summerland Arts Appreciation Award in 2011, CFMTA Call for Compositions in 2015, 2017 and 2019. Perry's music can be found in the Canadian Music Centre as well as from her publisher, Palliser Music Publishing. Perry is a member of the Canadian League of Composers, an affiliate of the Canadian Music Centre and a member of the Society for Composers and Authors. Perry has adjudicated both piano and composition competitions and festivals throughout BC. An RMT since 1984, she also serves as Provincial Secretary for the BC Registered Music Teachers' Association and National Secretary for the Canadian Federation of Music Teacher Associations.  She currently teaches piano, composition and theory in Summerland, B.C.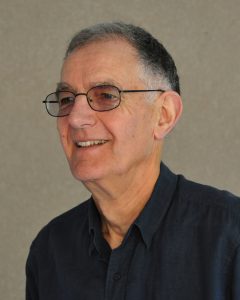 Ernst Schneider (b.1939) received his early music training in Germany. In 1958 he immigrated to Canada, where he continued his music education. Among his teachers were Lloyd Powell, Helen Silvester, and Dr. Jean Coulthard. Ernst Schneider's compositions include works for piano, voice, chamber groups, and orchestra. His music has been performed in festivals and concerts in Canada, USA, and Europe. He taught piano and adjudicated for many years and hosted a weekly two-hour music program on station CIGV for 12 years, featuring many Canadian compositions. In 2009 Ernst Schneider received an Honorary Licentiate Diploma from the Canadian National Conservatory of Music for his contributions to and promotion of Canadian music. The same year he was also commissioned to write an orchestral work for the Centennial of his home town, the City of Penticton, British Columbia. In 2012 he was awarded the Queen Elisabeth Medal for his contribution to, and promotion of Canadian music and community support. Ernst Schneider's first Piano Concerto received a second performance with the very talented pianist Jaeden Izik-Dzurko in February 2018 and his second Piano Concerto is scheduled to be performed in the 2019/20 season.