CFMTA holds a Call for Compositions each year to celebrate Canada Music Week®. The Call is open to Canadian composers and invites submissions of new, unpublished piano solos.  Selected compositions are available to be downloaded for all to enjoy at www.cfmta.org.
The following works were selected for the 2020 Call for Compositions. Congratulations and thank you to the composers for sharing their works with us.
Piano grade 3-4 level
Piano grade 5-6 level (tied)
From a young age, Josée Allard naturally composed her piano pieces. She continued her classical training thereafter and got her Bachelor's degree from the University of Montreal in 1993. She distinguished herself in various national competitions, including the OSM Competition, where she won a 1st prize in 1987. She then gave several concerts, among others at the Montreal International Piano Festival, the Lachine International Festival and the Piano Nobile at Place des Arts. In 1988, she performed the concerto for 3 pianos of Mozart with the OSM alongside Alain Lefèvre and Charles Dutoit.
In addition to her teaching at Jean-de-Brébeuf College and her private studio for 25 years, she turned to improvisation and in 2008, completed a 4-year training course in Leadership and Musicanship with Music for People. The beneficial impacts of this training led her to collaborate in the writing of songs which feature on the album of singer-songwriter Nathalie Déry, launched in September 2010. In 2015, she launched a "Live" improvisation album with fellow violinist Norman Nawrocki. In addition, two of hier piano compositions are included in the Piano Program of the Vincent- d'Indy School of Music.
She led improvisation workshops in institutions such as the Preparatory School of Uqam, The Vincent-d'Indy Music School and Laval University in order to share her love of creativity with teachers and music students.
Josée Allard is an affiliated professor at the Vincent d'Indy School of Music and a member of the APMQ.
Website: www.musiquecreative.com
.
Scott Bills was born and raised in Winnipeg, Manitoba. He has been passionate about creating music ever since childhood. Scott studied classical piano growing up and completed Grade 8 from The Royal Conservatory of Music. He studied music composition and theory during his high school years. He spent 18 years as the music director for a local church. Recently, he has been creating scores and audio recordings of his piano pieces. Scott and his wife Mychell have been married for 20 years. They have two children and enjoy spending time as a family.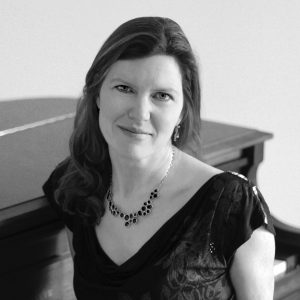 Montreal pianist, composer and pedagogue, Valérie Carreau is a graduate of École de musique Vincent-d'Indy and Université du Québec à Montréal (UQAM). Since 1992, she has been teaching piano in many institutions as well as collective piano classes in elementary school. The creativity and passion that she transmits to her students are what distinguish her as an inspiring and appreciated teacher.
To offer melodious Canadian works to pianists of all levels, Valérie Carreau composes various piano pieces, including the piano books Le vent se Lève, Petites fleurs, as well as Les puces musicales, a collection of songs for young children. These works are part of the program of École de musique Vincent-d'Indy and École préparatoire de musique de l'UQAM, and are regularly played in various music festivals.
In addition to her activities as a piano teacher and composer, Valérie Carreau is a jury member for piano competitions and exams at École de musique Vincent-d'Indy, École préparatoire de musique de l'UQAM and Académie de musique du Québec. She also gives lectures, master classes and is pursuing a Master's Degree in Arts Education.  Her piano CD Le vent se lève is broadcast on Radio-Classique, 99.5 FM, Montreal.
High Tide is her third piece awarded by CFMTA. The piano duet The Starry Night was awarded in 2019 and her piano solo Envolée was published by CFMTA in 2017. Valérie Carreau wants her works to inspire young pianists and encourage them to develop their pleasure in playing the piano.
For more information, please visit https://www.valeriecarreau.com/ and https://valeriecarreau.bandcamp.com