CFMTA holds a Call for Compositions each year to celebrate Canada Music Week®. The Call is open to Canadian composers and invites submissions of new, unpublished piano solos.  Selected compositions are available to be downloaded for all to enjoy.
The following works were selected for the 2021 Call for Compositions. Congratulations and thank you to the composers for sharing their works with us.
Piano grade 3-4 level
Piano grade 5-6 level 
Alice Dearden
Alice Dearden is a Toronto-based music educator and composer who has contributed songs and elementary piano pieces to the Music for Young Children curriculum. Her choral works have been performed by Musicata – Hamilton's Voices (formerly the John Laing Singers) and le Choeur gai d'Ottawa Gay Men's Chorus, as well as several church choirs. Her choral requiem, Crux, was premiered by the John Laing Singers in May 2016. Her first opera, Victoria, or Tony Gets Schooled, has received a semi-staged reading. She served on the executive of the ORMTA (Ontario Registered Music Teachers' Association) Central Toronto Branch for several years, holding the positions of president and secretary. She has also been a Zone Rep (GTA Zone), holding the Canada Music Week and Music Writing Competition portfolios on the ORMTA Provincial Council.
K. Colleen Roller
K. Colleen Roller is a music educator and pianist. She holds a MMus in Composition from the University of Calgary and an ARCT in Piano Performance from RCM. She has spent her career teaching piano, music history, and music theory. In addition to teaching privately, she also taught at Rocky Mountain College for seventeen years and was the Director of Music from September 2010 – June 2014. She enjoys being an accompanist for New West Symphony & Chorus, Voix Des Rocheuses, First Church of the Nazarene, and other local institutions and musicians. In September 2019 she published a collection of piano pieces entitled Portraits on Black and White, inspired by and written for her students. Two of the pieces were winning entries in the 2019 APTA Creative Music Writing Competition. Colleen and her husband, Bryan, live in Calgary, Alberta. They have two grown children, Elise and Keith, and a grandson, Finlay.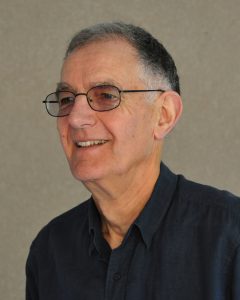 Ernst Schneider received his early music training in Germany. In 1958 he immigrated to Canada, where he continued his music education. Among his teachers were Lloyd Powell, Helen Silvester, and Dr. Jean Coulthard. He also attended composition classes at several summer schools. Ernst Schneider's compositions include works for piano, voice, chamber groups, and orchestra. His music has been performed in festivals and concerts in Canada, USA, and Europe. He taught piano and adjudicated for many years and hosted a weekly two-hour music program on station CIGV for 12 years, featuring many Canadian compositions. His compositional style has been described as conservative, almost romantic, with just the right touch of contemporary flavour.
Ernst Schneider received his Canadian Citizenship in 1963 and makes his home in Penticton, British Columbia. In addition to writing, teaching, lecturing and adjudicating, he has also served as president of the B.C. Registered Music Teachers' Association and the Canadian Federation of Music Teachers' Associations. He holds an associate degree in piano from the Royal Conservatory of Music, Toronto, and an associate degree in theory from the Trinity College of Music, London, England. He was honoured with a life membership of the BCRMTA and recently chosen as the Honorary President of the CFMTA/FCAPM.
In 2009 Ernst Schneider received an Honorary Licentiate Diploma from the Canadian National Conservatory of Music for his contributions to and promotion of Canadian music. In 2012 he was awarded the Queen Elisabeth Medal for his contribution to, and promotion of Canadian music and community support. Ernst Schneider's first Piano Concerto "The Romantic" was first performed by the OSO and pianist Arnold Draper and received a second performance by the OSO with the young pianist Jaeden Izik-Dzurko in February 2018. His Piano Concerto No. 2 was premiered by the OSO with pianist Jana Luksts at the OSO's Diamond Anniversary concerts in February 2020.
Rosemarie Horne is a passionate teacher who has been teaching for over 40 years. She holds a Bachelor Degree in Piano Pedagogy as well as ARCT Performers and Teachers degrees.
As a Registered Music Teacher she teaches piano, history and theory with her students winning at the local and provincial levels. However, what she enjoys most is helping students reach levels of perfection that they thought were nearly impossible. The success of her students and the joy they receive through serious music studies is what sustains her devotion to music education.
In addition to her teaching, she enjoys accompanying various soloists and groups and is very involved in her church music. Rosemarie is an avid community member and looks for ways to improve her community through her music and as a volunteer.
She was a three-term president of the Fort McMurray Music Teachers Association where she lived for over twenty years and currently is president of the Edmonton Branch of the Alberta Registered Music Teachers Association.
When not at the piano, or out in the community, you can find her pursuing various athletic endeavours from yoga to golf to scuba diving.