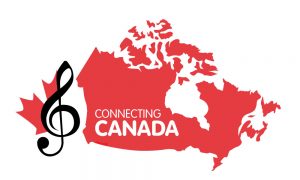 Connecting Canada 2022: Professional Development
July 8 & 9, 2022
Choosing Change: The Post-Pandemic Music Studio
Introduction
Recently, studio teaching has dramatically changed. Moving forward, music teachers will assess what changes they will continue to integrate in their teaching studios. "Choosing Change" features professional development sessions on responsible online practices, building relationships with students regardless of proximity, time management, studio technology (recording equipment, video editing and production), marketing across regions, plus much more!
Connecting Canada 2022: Professional Development is an opportunity for music teachers to learn from each other and gain fresh insights from experts.
Call for Proposals
Connecting Canada 2022: Professional Development is opening a call for proposals from presenters whose topics centre on choosing change and embracing new opportunities and technologies for the future. This event will be held virtually on the WhovaTM platform, featuring pre-recorded and live sessions.
Applicants looking to reach a wider audience, raise awareness of their topic, or fulfil academic requirements are encouraged to apply. Proposals from non-Canadian applicants or non-RMTA members are welcome.
Proposals, regardless of format, should be approximately 45-60 minutes in length. Proposals can be, but are not limited to, one of the following formats:
Presentations / Demonstrations
Workshops
Reports / Surveys
Round Table Discussions
Other
Please note that no remuneration is offered to presenters whose proposals are accepted. Presenters are not required to register for the event.
Sessions intended to promote, sell, or advertise wares or services will not be accepted under this Call for Proposals. Businesses/Vendors are welcome to present for a fee. Please visit: the website
HOW TO APPLY
The deadline to submit proposals is 11:59 pm EST on Monday, January 31, 2022. Successful proposals will be selected by the committee and the applicants notified by Monday, March 14, 2022. Professional Development dates are July 8-9, 2022.
To submit - please click here
CONTACT US
Please direct all inquiries to the Professional Development Committee at publicrelations.marketing@cfmta.org