Thinking of hosting a Young Artist concert?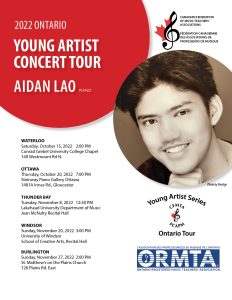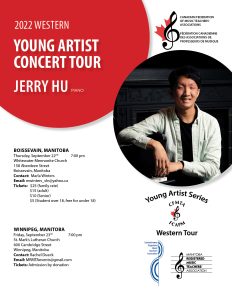 Get in touch with your Regional Convenor to find out about the Young Artist and their concert program.
Then book a date.
The Regional Convenor will do the following:
work with the Young Artist to arrange travel to your community
provide templates of posters, tickets, programs, and press releases
The Host Branch is responsible for arranging and paying the following:
rental of concert venue
piano tuning
printing of programs and tickets
advertising
meals for the Young Artist, if required
CFMTA will reimburse the Host Branch for the following:
one night hotel accommodation for the Young Artist
professional printing of posters
local transportation for the Young Artist, if required
Ensure that the CFMTA waiver form is completed to allow the sharing of any photos.