As part of the "Great Canadian Giving Challenge" through CanadaHelps, Thank you for your donation in honour of your teacher!
Le défi « Great Canadian Giving Challenge » se faisant par le biais de CanaDon (CanadaHelps) Merci de votre don en l'honneur de votre professeur!
Dr. Kenneth Nichols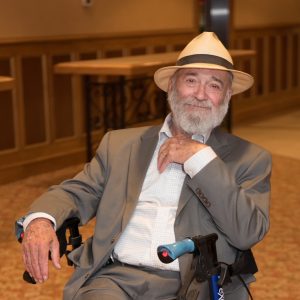 Dr. Kenny was a wonderful mentor and piano teacher during my years at Brandon University. The way that he cared about his students went beyond the norm, and just a few of the great memories (besides lessons!) include: celebrating the performances of "Symphonic Celebration" as well as his opera "Hilda Blake" with him, travelling to Banff to see him working in one of the cool cottages at the Banff Centre, horseback riding with him, and having his very strong and generous support at a National competition in Medicine Hat in 1988. He also visited Winnipeg in 2019 for the Gala Concert at our National Conference and we had such a nice time with others from Brandon University reminiscing over a few drinks. He passed away in August 2021 and is greatly missed.
Leanne Hiebert
Cindy Raxter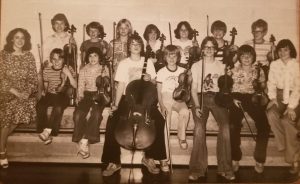 Cindy Raxter was in her first years of teaching when she started a strings program at our elementary/junior high school. I'm so glad that my mom signed my sister and I up because we learned so much from her. I remember how kind and patient she was, and we all loved her. I only wished I had practised more and kept up my violin playing, but it all really rounded out my music education and career, and I'm so grateful. Thanks Cindy!
Leanne Hiebert
Marilyn Sinclair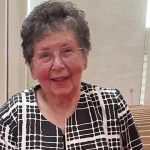 Marilyn took me in as an 18 year old hopeful pianist in my 2nd year at U of L. She became my mentor and friend, and even drove several hours to play organ at my wedding. And through the years she still inspires me in music, teaching and ARMTA. I am blessed! Marilyn has made a huge difference in my life. She is a unique, gifted, inspiring teacher. So glad I can attend her retirement party in Lethbridge this June. Well done, Marilyn, and it is an honour to donate this to CFMTA in your honour.
Nathene Arthur
Lydia Wiebe
Lydia Wiebe was my first piano teacher, and I wouldn't be where I am today were it not for her amazing teaching from grade 2 until I graduated high school. She influenced so many young musicians in Manitoba and really made a difference in my life. I think of her often as I teach my young students and I also show them all the wonderful and colourful markings you made (so much detail!) in my old sheet music 😀 Thank you Lydia!
Leanne Hiebert