Westland Insurance provides a Comprehensive General Liability policy for members of the Canadian Music Teachers Association.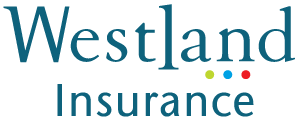 Westland Insurance Group, BC's largest independent insurance brokerage, was established in 1980 to meet the insurance needs of individuals, businesses and non-profit organizations. Today, Westland provides personalized insurance services throughout British Columbia and Alberta in over 70 locations.
Westland's vision statement is "To be the broker of choice in every community we serve". Behind this statement is Westland's professional team working to ensure that clients are offered the most comprehensive coverage available.
The coverage is for a limit of $ 5,000,000.00 which also includes $ 500,000.00 Tenants Legal Liability. The main purpose of this coverage is to protect Music Teachers who provide music instruction from their homes against a law suit should a student sustain an injury in the Music Teacher's home. The insurance provides all legal expenses and damages if awarded to the third party. The cost for this coverage in 2016 is $ 35.00 plus any additional tax applicable to the particular province. Please note that this coverage is in the name of the Registered Music Teachers' Association of the Province in which they reside and not in their individual name.  However, to be covered the individual must be a fully paid member.
If a teacher has expanded their business and now not only teaches in their home but also teaches in a commercial location, the land lord may require the teacher to provide additional insurance. Westland can provide this as well. The same coverage as above would be provided, only in the teacher's name with the landlord as an additional insured. The cost for this coverage would be $ 35.00 as well and would run concurrently with the Master policy of the province in which they live.
Westland Insurance - Head Office
Unit 200 2121 - 160th Street
Surrey BC V3S 9N6.
Ph: 604-543-7788 Fx: 1-866-775-6859
Katlyn Townson
ktownson@westlandinsurance.ca