Rosemaire Horne
Rosemarie Horne is a passionate teacher who has been teaching for over 40 years.  She holds a Bachelor Degree in Piano Pedagogy as well as ARCT Performers and Teachers degrees.   As a Registered Music Teacher she teaches piano, history and theory with her students winning at the local and provincial levels.  However, what she enjoys most is helping students reach levels of perfection that they thought were nearly impossible.  The success of her students and the joy they receive through serious music studies is what sustains her devotion to music education.  In addition to her teaching, she enjoys accompanying various soloists and groups and is very involved in her church music.  Rosemarie is an avid community member and looks for ways to improve her community through her music and as a volunteer.  She was a three-term president of the Fort McMurray Music Teachers Association where she lived for over twenty years and currently is president of the Edmonton Branch of the Alberta Registered Music Teachers Association.  When not at the piano, or out in the community, you can find her pursuing various athletic endeavours from yoga to golf to scuba diving.
Peggy L'Hoir
Peggy L'Hoir is an experienced and innovative teacher, clinician, adjudicator, examiner, collaborative artist and composer. Peggy has been sharing her enthusiasm for music with her expansive music community for over four decades.  Her network of friends and colleagues reaches far and wide, allowing her to share mentorship, friendship and encouragement with many.
While at home in Biggar, Saskatchewan, a culturally active community of 2500 people, Peggy guides a diverse class of students through piano, theory, accompanying and composition, from beginner to Associate level. Her goals as a teacher and mentor are to enthuse, educate and empower - enriching lives of students, families and communities, with and through music.  Her teacher related activities include composing music for her students and friends.  As well, Peggy is a strong believer in consistent professional development, regularly attending conventions to further her knowledge.  She most recently attended the Classical Music Festival in Eisenstadt, Austria, where she attended as a participant as well as a presenter.
Peggy is a Past President of the Saskatchewan Registered Music Teachers' Association (SRMTA), and the Canadian Federation of Music Teachers' Association (CFMTA), having had the opportunity to serve on many committees within these associations.  As well, she was an integral catalyst in the SRMTA's Centennial Publication, "From Prairie to Pine - Piano Solos by Saskatchewan Composers" (2005) and   "From Prairie to Pine – Piano Solos by Saskatchewan Composers – Volume 2" (2011).   Peggy has served on the Saskatchewan Arts Board, the Alliance for Canadian New Music Projects as well as many other local boards.  In the Fall of 2019, she was honoured and humbled to be a recipient of the Saskatchewan Music Festival's Outstanding Adjudicator Award.
Collaborative music making has seen Peggy in the Jazz Duo – Strawberry Jam, in an easy listening ensemble – The Group, Musical Director of local musicals – from Fiddler on the Roof (2001) to Mamma Mia (2019), accompanying local choirs and soloists, playing duets with students and friends, directing her local church choir.  Peggy loves creating local music events featuring local/professional musicians as well as most recently, co-chairing the hosting of CNCM's Summer Sizzle 2018 and 2021.
Favorite pastimes include spending time and enjoying music with her family and friends, as well as composing, cooking, reading, gardening/preserving, crafting and fishing.
Ernst Schneider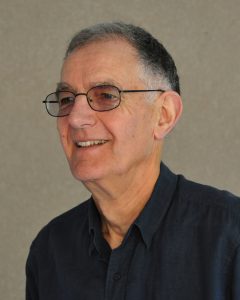 Ernst Schneider received his early music training in Germany. In 1958 he immigrated to Canada, where he continued his music education. Among his teachers were Lloyd Powell, Helen Silvester, and Dr. Jean Coulthard. He also attended composition classes at several summer schools. Ernst Schneider's compositions include works for piano, voice, chamber groups, and orchestra. His music has been performed in festivals and concerts in Canada, USA, and Europe. He taught piano and adjudicated for many years and hosted a weekly two-hour music program on station CIGV for 12 years, featuring many Canadian compositions. His compositional style has been described as conservative, almost romantic, with just the right touch of contemporary flavour.
Ernst Schneider received his Canadian Citizenship in 1963 and makes his home in Penticton, British Columbia. In addition to writing, teaching, lecturing and adjudicating, he has also served as president of the B.C. Registered Music Teachers' Association and the Canadian Federation of Music Teachers' Associations. He holds an associate degree in piano from the Royal Conservatory of Music, Toronto, and an associate degree in theory from the Trinity College of Music, London, England. He was honoured with a life membership of the BCRMTA and recently chosen as the Honorary President of the CFMTA/FCAPM.
In 2009 Ernst Schneider received an Honorary Licentiate Diploma from the Canadian National Conservatory of Music for his contributions to and promotion of Canadian music. In 2012 he was awarded the Queen Elisabeth Medal for his contribution to, and promotion of Canadian music and community support. Ernst Schneider's first Piano Concerto "The Romantic" was first performed by the OSO and pianist Arnold Draper and received a second performance by the OSO with the young pianist Jaeden Izik-Dzurko in February 2018. His Piano Concerto No. 2 was premiered by the OSO with pianist Jana Luksts at the OSO's Diamond Anniversary concerts in February 2020.